Our Chef de Cuisine Klaus Häusler and our team of nutritionists welcome you at the clinic.
Besides medical treatment and nursing care appropriate nutrition plays an important role concerning the success of your treatment. Select your lunch from three different menu
normal balanced diet
vegetarian diet
bland diet (low-fat, Diabetes, gastroenterological disorders, reduction etc.
Private patients can select from four different menus. For breakfast, lunch and supper we additionally offer our patients further food items (special sausages, cheese products etc.)
Regional & seasonal
We pay attention to primarily purchase our food products from regional sources and adapt menus to seasonal range. Our kitchen team works at our inhouse kitchen furnished with modern equipment. Every day about 110 breakfasts, approx. 130 lunches and about 115 suppers are prepared. Additionally lunch menus for our staff are part of our daily routine. About 100 menus per day are prepared for our dietary needs patients. These are composed by our nutritionists to meet your individual preferences in line with your medical indications. This aims to ensure that an appropriate nutrition will support your efforts to restore your health. Our dieticians visit our patients every morning to select their menus with them. If you suffer from food allergies, intolerances or have special requirements of course we will take this into account. If you wish to make a personal a personal appointment with one of our nutritionists, please click here
Bon appetit - we wish you a successful recovery! your kitchen team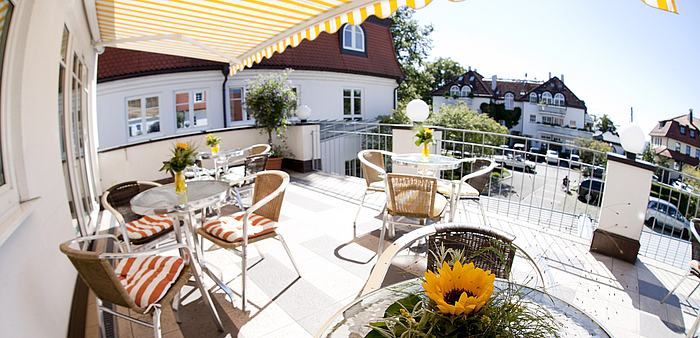 Our cafeteria with terrace offers lake view and is located on the second floor above central reception area.
Opening hours:
Working days
08:00 a.m. - 09:30 a.m.
Saturday, Sunday and bank holiday
closed
Changes reserved
In addition to our selection of cafes and teas, we also offer you a small breakfast such as butter pretzels, croissants, yoghurt and fruit. Please take your individual dietary requirements into account.