Radiology & Nuclear Medicine
Qualified diagnostic imaging in a friendly atmosphere
Magnetic Resonance Imaging (MRI)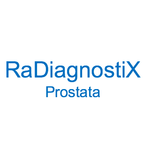 With respectively one 1.5 Tesla tomograph situated in Herrsching and one in Gilching we offer you radiation-free imaging for all indications without long waiting periods at two practice locations.
In particular specific examinations of the vessels (angio MRI, heart (cardio MRI), joints (anrthrography MRI), breast (mamma MRI), and prostate gland (RaDiagnostiX - prostate quality program for prostate cancer diagnostics) are tools of our practice.
A modern multiline spiral CT with optionial performance of 3D reconstructions enable us to produce high speed high resolution imaging of all body regions. Special examinations as of the joints (direct arthrography CT) and CT monitored spinal pain therapy (PRT and FB) round off the spectrum. For our clinic patients the CT Team is on duty 24/7.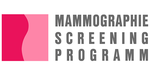 For examinations of the breast we rely on a highly modern full-field mammographic system including tomosynthesis. The new tomosynthesis technology enables a tomogropahy of the breast which fades out overlaying tissue structures. Therefore disorders can be mapped with optimal contrast and considerably reduced radiation dosage. Ultrasound diagnostics and, if required, computer tomography (mamma MRI) round off the spectrum. Indistinct findings can be clarified via biopsy. Our experienced team takes part in mammographic screening which requires annual further training and hence is specifically experienced.
Conventional Diagnostic Radiology
Radiography is part of basic imaging diagnostics for many diseases. With the installation of a cutting-edge fully digital radiography system including detector technology as well as the investment in a likewise fully digital mobile radiography unit for the care of our inhouse patients we optimize this important basic diagnostic tool. The images are at once available at any workstation of the clinic.
With a new double-head gamma camera we offer cutting-edge standard in equipment technology at our nuclear medicine division. The range of services includes nuclear medicine as a whole. The specialized services comprise cardiac examinations (myocard perfusion scintigraphy), nuclear medicine joint therapy (radiosynoviothesis, RSO), sentinel lymph node examination (sentinel method), and scintigraphy of the brain concerning Parkinson disease (datscan, SPECT).
The practice is certified according to ISO 9001

Click here to get to know our team of physicians: